Riff Raff just found out about it.
https://twitter.com/JODYHiGHROLLER/stat ... 6263192576
---
---
---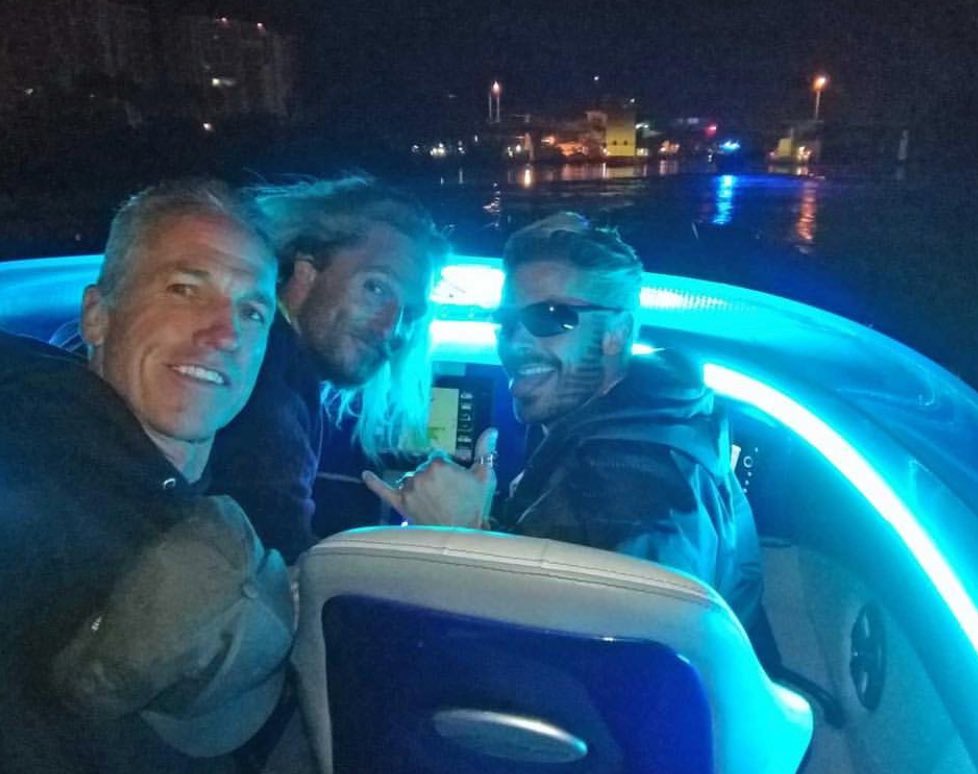 & another reaction from Riff Raff
https://www.instagram.com/p/BfEd4q8nLcA ... highroller
---
According to IMDb, Korine has Douglas Crise as editor again (he edited Spring Breakers and the Rihanna video).

Martin Lawrence is now listed as Captain Wack. Dying to know who's doing the soundtrack.
---
Jonah Hill is finally listed in the cast as Lewis. Snoop as Lingerie. Isla Fisher as Minnie.
Lefty is in it, too.
---
---
Video interview with Zac Efron
The actor also dished on his wild hairdo for his other feature, The Beach Bum, starring Matthew McConaughey.

"That wasn't a wig that was my real hair," he revealed. "They just bleached it like all down the sides and I've never seen a haircut like this."

"I got to meet up with Matthew McConaughey and do a couple days on Beach Bum," he shared. "It's gonna be awesome. It was one of the most fun sets I've ever been on. I'm so excited for that movie overall and for Matthew. We go way back [since like the movie] Paperboy. I looked up to that guy my entire life, basically."
http://www.etonline.com/zac-efron-detai ... sive-98545
---
Regular!
Posts: 1266
Joined: Wed Oct 28, 2009 6:49 am
Location: Somewhere in the universe
Contact:
---
Regular
Posts: 66
Joined: Fri Oct 17, 2008 4:12 pm
---
We'll find out if it made Cannes in a few hours when the lineup is announced.
---
Nope. Guess he's taking his time with it.
---
---
---
Who is online
Users browsing this forum: No registered users and 2 guests